FIRST SOUTHERN RESTORATION, a family-owned and -operated company, is licensed, bonded, and insured, with over 30 years of professional experience.
We offer a wide variety of essential services to respond to some of life's most catastrophic and impactful occurrences such as flood/water intrusion; toilet overflow and septic backup; compromised crawl space due to water or animal damage; and more. We also offer everyday services such as air duct cleaning, pressure washing, odor removal, etc.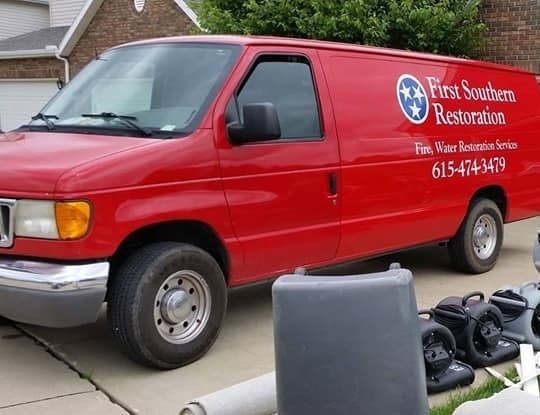 Our offices are located at:
First Southern Restoration
355 East Harris Road
Bethpage TN 37022 US
If you have any questions about First Southern Restoration don't hesitate to call us. We would love to speak with you.
Water restoration · Air Duct Cleaning and Sanitizing · Mold cleaning · Fire restoration
We work with all major insurance companies.
"When you hire our company, you get us, the owners, making sure the work is done right, every step of the way. We don't sell the job and then send workers who don't know what they are doing. With insurance claims, we don't work for the insurance company, we work for you, the customer, to make sure you get what your home needs."
Tracy Matthews